Maybe some of these feelings resonate with you...
You're sick of being tied to an office when you know you could work just as well from home. 
You want more freedom and flexibility to spend time with family, do the things you love, or travel. 
You want the stability and benefits that come with a full-time job and don't want to struggle piecing together freelance work. 
You're frustrated with all the scammy work-from-home offers on the internet and want to know where to find legitimate remote jobs. 
You're ready to invest in yourself and TAKE ACTION toward building a remote career you love. 
I know exactly how you feel, because I had all these feelings six years ago. 
I was bouncing around office jobs, feeling totally stuck and unfulfilled in my work. 
I hated waking up to an alarm clock each morning and scrambling to get out the door in time. 
Even more than that, I hated watching the clock tick down until 5:00 so I could head home, make dinner, and then do it all over again the next day. 
I wanted a job that I was excited to do each morning and could do from home, a coffee shop, or anywhere with internet. 
But while I'd read about digital nomads and remote workers who were building their dream careers from anywhere in the world, I still thought that was just a pipe dream. 
Maybe there were a few lucky people who could make it happen, but it wasn't possible for me. 
Luckily, I was totally wrong. 
There are lots of legitimate remote jobs out there for entry-level and experienced professionals alike. 
Once I started exploring the world of real, remote jobs, I was able to land a content writing job and double my income. 
Plus, I got amazing benefits, including 100% paid health insurance, unlimited paid time off, a coworking space membership, a home office stipend, and more. 
I've now been working remotely for the past six years, and I can confidently say I'll never go back to office life. 
So how do I have the confidence to say this now? Well, I learned a few key things that transformed my job search, including: 
Where to find legitimate full-time remote jobs with benefits (and the super cool world of "remote-first" companies that rely entirely on distributed teams)
How to craft a killer resume and cover letter that get a hiring manager's attention 
How to harness the power of networking to get your foot in the door 
The soft skills you need to make remote work a success 


If you're ready to learn these skills and launch your remote career, read on for something that can help… 
Let's take a look inside the course and see what you'll learn in each of the 6 modules…
Module 1 
We'll take a look at the growing world of remote work and why the tech industry is your best bet for landing a full-time remote job with benefits — even if you don't have any technical skills. We'll also look at popular remote jobs that don't require any technical skills.
Module 2 
In Module 2, we'll go over all the best spots to find legitimate remote jobs — and how to avoid work-from-home scams. Plus, we'll talk about ways to grow your network and boost your chances of landing a job with a personal connection. 
Module 3 
The job search is a lot of work, and you don't want to waste time applying to jobs that wouldn't be a good fit. We'll go over how to research companies and read job descriptions the right way to make sure a position is worth your time. Plus, we'll talk about tips on how to organize your job search and cut down on overwhelm. 
Module 4
Now let's talk about applying! In Module 4, we're going to go over everything that goes into an outstanding job application. You'll go through cover letter and resume bootcamp, and we'll discuss ways to go the extra mile and stand out in your job application. And finally, we'll talk about how to optimize your LinkedIn profile and build a personal website.
Module 5
Next up you'll get all the planning and prep you need to ace your remote job interview. We'll talk about how to conquer your nerves and show up confident to your video interview. Plus, we'll go over common interview questions, sample answers, and thoughtful questions you can ask your interviewer. And we'll talk about how to negotiate your salary like a boss to get the pay raise you deserve.
Module 6 
We're not going to leave you high and dry once you land that coveted remote job! In this last module, we'll go over all the tips and tricks you need to make working from home a success, from how to manage your time to how to beat procrastination to how to deal with loneliness. Plus, we'll talk about how to design a fabulous (and ergonomic) home office that will contribute to your long-term health and happiness. 
By the way… are you a fan of bonuses?
Because I have some pretty sweet ones to share with you! 
Bonus #1: Plug and Play Resume Templates ($47 Value, Yours Free) 
You'll get access to an original Remote Bliss resume template and free Google Docs resume templates that you can simply fill in with your personal information and experience. Don't worry about the formatting and design — it's already done for you! 
Bonus #2: Awesome Sauce Cover Letter Template ($37 Value, Yours Free) 
Drawing a blank when it comes to writing your cover letter? Use this template to guide your writing and craft an impressive letter to the hiring manager! 
Bonus #3: Your Go-To List of Remote-Friendly Companies With Great Benefits ($27 Value, Yours Free)
What are some leading remote-friendly companies with awesome benefits for their employees? You'll get a list right here with links to their Careers pages so you can see if they're hiring! 
Bonus #4: List of the Best Remote Job Boards ($17 Value, Yours Free) 
Want to know where to find the best remote jobs? You'll get a list of my favorite job boards with legitimate remote positions.
Bonus #5: Organize Your Job Search Spreadsheet ($7 Value, Yours Free) 
Use this spreadsheet to track the jobs you've applied for, companies you've contacted, follow-ups you've sent, and all the other pieces of your remote job hunt. 
Bonus #6: Assess Your Skills Venn Diagram ($7 Value, Yours Free)
Use this venn diagram to identify your skills and qualifications and where they overlap with the skills requested by the job description. 
Bonus #7: Digital Nomad Conferences ($7 Value, Yours Free)
Interested in connecting with like-minded digital nomads who chose the path less traveled? Check out this list of the best digital nomad conferences (most have gone virtual in 2020).
Not sure if Go Remote! is right for you? No worries! If you're not satisfied with the information and resources in this course, you can request a full refund within 30 days, no questions asked.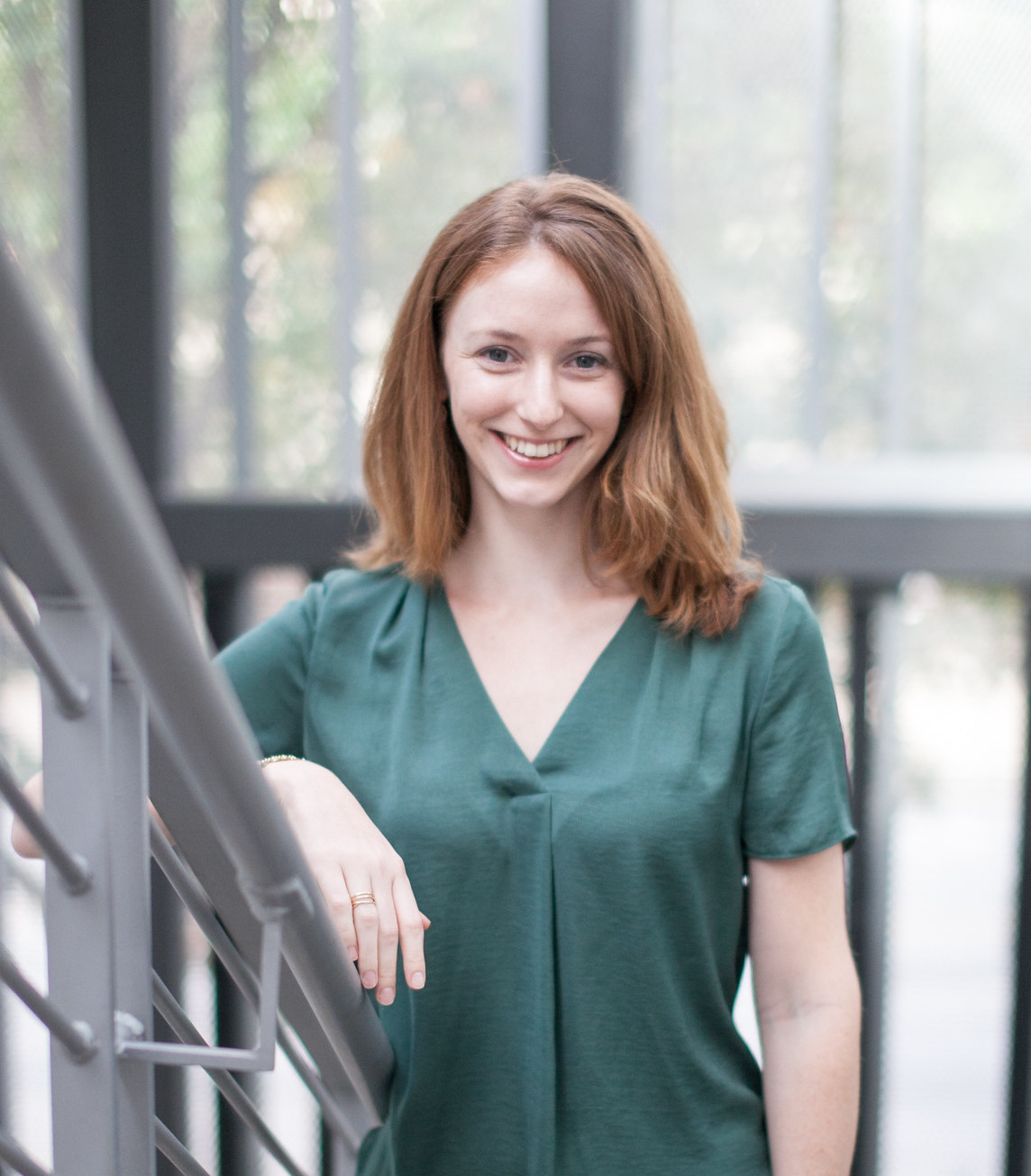 A little more about me...
Hey there, future remote worker! I'm Rebecca, and I've been working remotely for the past six years as a content writer and digital marketer. 
My 100% location-independent job has allowed me to build a fulfilling career and get published and quoted in major publications, like The New York Times, U.S. News, Yahoo! Finance and more. 
It's also allowed me to enjoy a stable income and benefits while working from anywhere with internet. Since I'm addicted to travel, I've taken advantage of this flexibility to work from Thailand, Mexico, Spain, France and other places! 
But I also love having a home base, so I live outside of Boston when I'm not wandering the globe (or am adapting to life in a global pandemic, sigh). 
This freedom and flexibility is one thing I love about working remotely — whether you want to work from home or try the digital nomad lifestyle, the choice is yours! 
I'm so excited to help you realize your dream of building a location-independent career. 
Frequently Asked Questions
Are you going to recommend multi-level marketing (MLM) companies? 
Absolutely not! In case you're not familiar, MLMs involve direct selling to friends and family and recruiting others into your "downline" to make money. You have to shell out money to the company and then try to peddle products to others. Sound like a pyramid scheme? It usually is! You may have seen posts promoting MLMs in Facebook groups, but they're at best a waste of your time and energy and at worst, a downright scam. Beware! 
What if I'm not a coder or a programmer? Can I still get a remote job? 
Yes, that's no problem at all. Although tech skills are certainly hot commodities in the remote job market, they are definitely not the only skills that lend themselves to remote work. We're going to go over lots of other options for remote work (for example, I've built my career as a remote content writer!). 
Are you sure I don't need technical skills? 
Absolutely! In fact, only one in three jobs in the tech industry are actually technical. That means 2/3 of job openings aren't considered technical at all. You'll need to know your way around a computer to work online of course, but you don't need to know how to code or design websites or anything like that. 
What if I just graduated and haven't had a full-time job before? 
Great question! New graduates face that frustrating Catch-22 where employers want to see experience before hiring you for a job, but you of course can't get experience until you get hired for a job. We'll talk about some alternative ways to gain experience and boost your resume, as well as how to present the skills and education you do have to impress a remote employer. 
Can I land a remote job even if I've never worked remotely before? 
For sure, everyone needs to start somewhere! We'll talk about how to identify your transferable skills and experiences that would lend themselves to a remote position, as well as how to present them on your resume and cover letter. 
I have no idea what job I want. Will this course help me figure out my career goals?
Figuring out your career is not the main focus of this course. We'll talk about how to identify your transferable skills and explore some popular remote positions, but we're not going to go in depth about how to find your professional calling. That said, all the remote job research you do might lead you to uncover a new passion!
What if I'm not from the U.S.? Will this course help me? 
Yes, this course was designed to help any job seekers who are looking for full-time remote work. Although we highlight some U.S.-based tech companies, most of these organizations hire talented professionals from all over the world. Note that some of the benefits we talk about might vary for international applicants (like health insurance, for example). 
Will I need to purchase anything else once I get the course?
Nope! I have a few recommendations for paid services that can be helpful on the job search, but they're definitely not required. In fact, I don't really recommend paying for extra assistance unless you hit a wall and need that extra one-on-one help to break through and achieve your goals. 
Is there a time limit to complete the course? How long do I have access?
You'll get immediate access to the course and can access it anytime. There's no time limit to completing the course — you'll have lifetime access to the course and any updates, so you can go at your own pace! 
What format is the content delivered in?
The majority of the course is in video content, so I can walk you through each lesson in an easy-to-understand way. You'll also have some documents and PDFs of the extra resources, such as the resume templates and job search tracker. 
Is my credit card secure?
Absolutely. I take credit card security extremely seriously, which is why I use Stripe to handle billing. It provides secure 128-bit encryption, which is the same level of security that banks use. When you purchase this course, you can feel comfortable knowing that your transaction is 100% safe and protected. 
Who is this course for? 
This course is for you if you're…
Seeking a remote job 
Ready to commit yourself to your job search 
Wiling to put in the work to craft an impressive cover letter and resume 
Excited to build a fulfilling location-independent career 
Who is this course NOT for? 
This course is not for you if you're…
Interested in MLMs or get-rich-quick schemes 
Unwilling to roll up your sleeves and commit to your remote job search